Having met at a concert, the common ground for future projects was quickly found when we later became partners in life and joined our creative ideas for several music releases and creative projects, where we managed everything from the audio/visual side to the final product sold in shops.
During lockdown while producing two more albums we realised that having 20 years international experience in production and technology, we could offer easy comprehensive solutions also to other musicians, artists and creative businesses.
From the idea's inception to the final product.
And so in March 2021, on St. Patrick's Day, Widescreen Studio was born.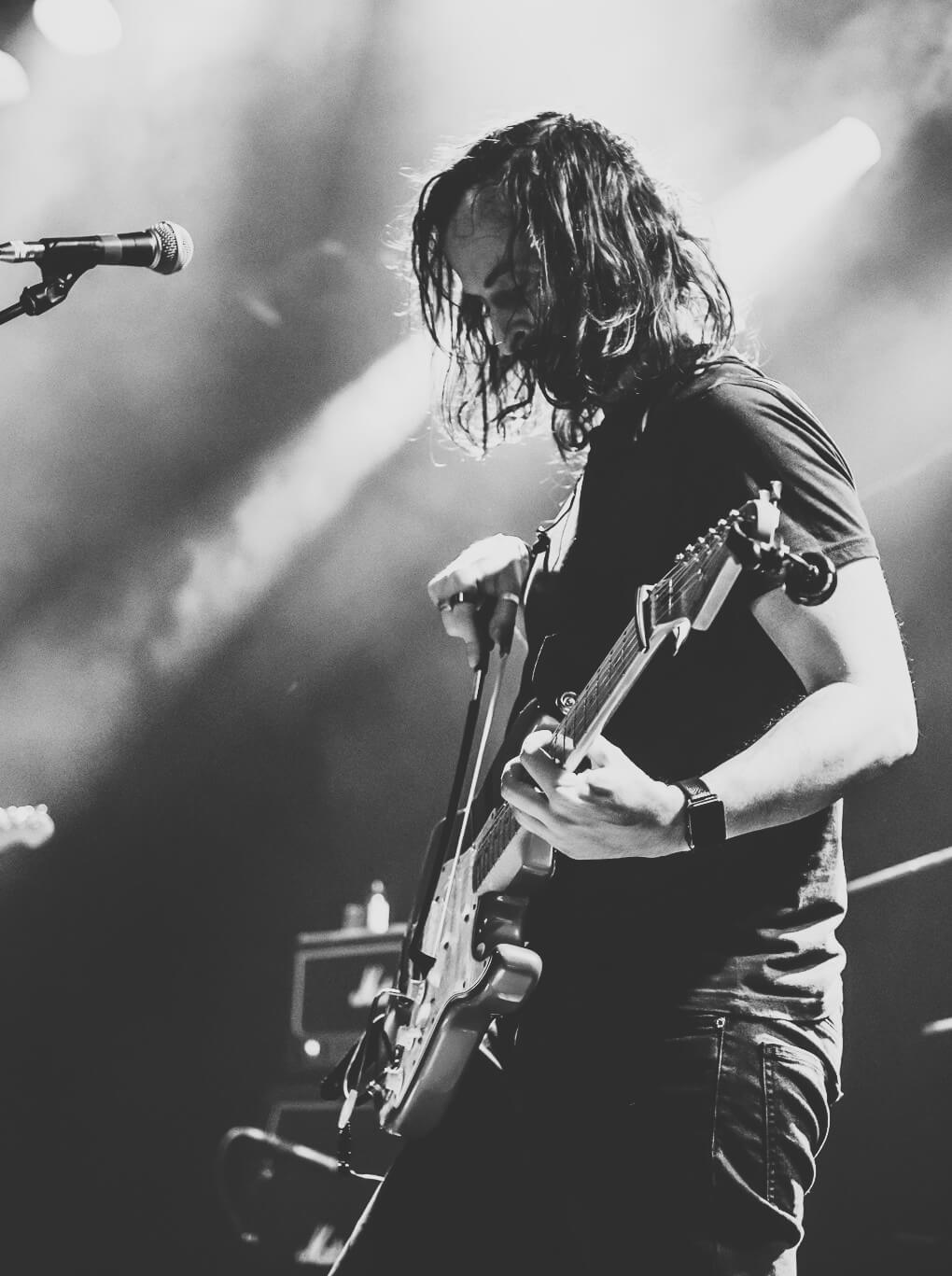 Giancarlo Erra
Music and photography have always been my passion since very early years and by the time I was a teenager, I knew that this was going to be my future. I grew up listening to music from Ennio Morricone, electronic musicians like Eno and Schulze, and the rock of Beatles and Pink Floyd. Sound and production have always been a key element of music for me and this quickly turned into an obsession for studio work and finding the perfect sound!
I started to release my music in the 2000s and from the first home cassettes I then signed to a label and expanded my skills with several albums and projects released worldwide, selling in the tens of thousands copies.
Developing my career in music also gave me the possibility to expand my knowledge in photography, video making, artwork, and all the aspects of digital and physical distribution and promotion.
My other passion and obsession have always been computers as I loved using logic to solve complex problems. I started consulting with early internet providers in Italy, expanding with time my server administration and developer skills and proceeded to work for record labels and online stores, specialising in IT for the music industry once my careers joined.
This allowed me to cover every corner of a music project, from the early writing to the very end product in the stores, from the visual aspect to developing advanced online presence. I can also deal with all physical formats manufacturing (vinyl, cd, dvd/bluray, cassette) as well as all digital streaming, downloads and distribution. Managing a music project from start to finish on my own gave me a unique bigger picture perspective and complete management.
I'm obsessed by sound and cinematic quality, and over the years I developed my own studio sound and visual style that is definitely inspired by the cinematic widescreen quality of art films.
Caroline Traitler
I started my career as music photographer in 2000 and have been taking photos of more than 1000 artists allover the world since then.
I just love to capture the feeling of music on stage, the action of a live show and the passion behind it all. In my more than 20 years of music photography I have been taking photos at the biggest heavy metal and rock festivals, ranging from bands like Rammstein and Iron Maiden to supporting small local bands that grew in popularity over the years.
I have been working closely with several bands on projects that include live photography to illustrate a DVD book and cover, promotional band photography and artistic photography for artworks. I also have a good knowledge of editing and delivering to a brief, having worked as photo editor for a big travel company for 8 years.
In my most recent role, I gained more knowledge and experience in marketing and SEO and also know how to promote bands on social media platforms.
My pictures have been featured in high profile magazines and on several music album covers.